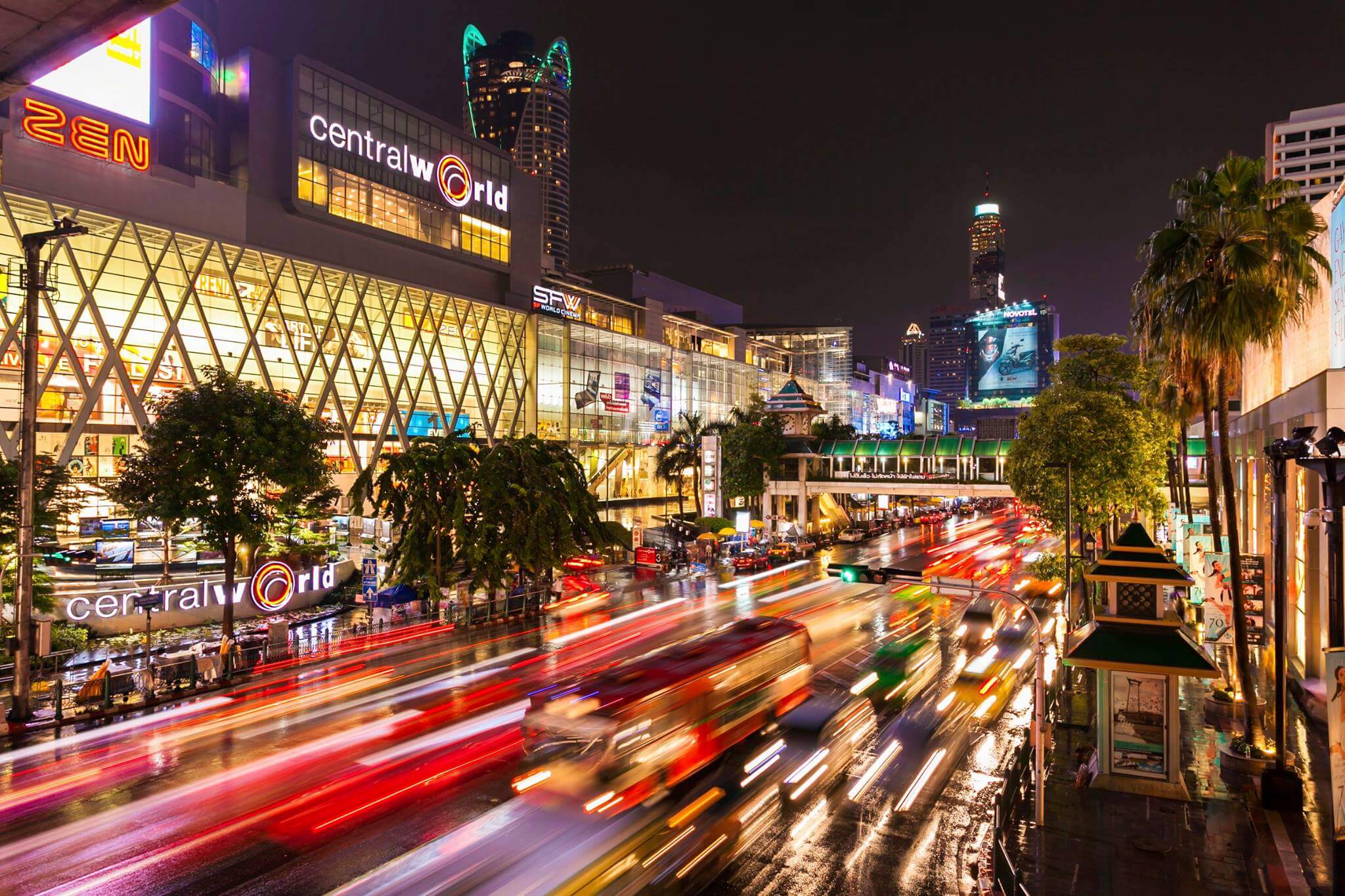 The largest department store in Thailand, and the 10th largest in the world, is not only for shopping but also contains a top of the line cinema, ice skating rink, bowling alley and karaoke. Getting lost in this mall is a possibility as it is extremely large and full of stores. With over 500 shops and over a 100 restaurants, no other mall in Thailand can compare to Central World in terms of the variety and quantity of goods on offer.
CentralWorld also has a large open area in front of the mall which celebrates big events like Thai New Year (Songkran), New Years Eve and when there is nothing to celebrate, there are often food fairs or beer gardens set-up for revelers to enjoy. It is also directly connected to the BTS skywalk making it extremely convenient from BTS Chidlom or Siam stations.
If you want to explore while the children have fun, drop them off at Genius Planet Zone or the Thailand Knowledge Park who will care for your kids by educating them and entertaining them at the same time.
With a mall this large, it comes as no surprise that CentralWorld is packed with many restaurants, cafes, dessert shops and bookstores. During the months of December and January, Christmas lights are put up in this area and a large Christmas tree is put up outside. It is one of the best Christmas displays to see during the holiday period.
Address
4,4/1-4/2 4/4 Ratchadamri Rd, Pathum Wan, Bangkok 10330
Phone
02 640 7000
Opening Hours
Monday - Friday

Saturday - Sunday

10:30 AM - 10:00 PM

10:00 AM - 10:00 PM